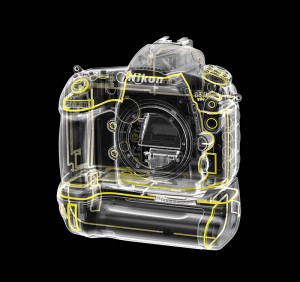 This is an exert from an opinion piece I've written for DP Review on the Nikon D810
There is a rule in the cruise ship business that you never go on a vessel's first voyage. The ship is just out of builder's yard, the crew is new and unfamiliar with the layout of the decks, and the toilets and/or air conditioning are almost guaranteed to fail the moment you are too far from land to turn back. It makes sense to allow others to experience all the problems, to do all the pointing out and complaining, and to give the cruise line time to complete the fixes that will make the ship the way it was originally intended. Then you can actually enjoy the trip.
The same principle applies to new technology – we all appreciate the cost of being one of those people the electronics industry flatters as 'progressive' and 'advanced' by labeling them 'early adopter'. Unkind people might say that 'early adopter' is a polite way of saying 'guinea-pig'.
It is usually easy enough to avoid becoming an early adopter by simply not buying anything when it first comes out. But sometimes the presence of new technology, new ideas or new concepts is well enough concealed below a layer of trust and excitement that we can become early adopters without realizing. The pixel-count of the Nikon D800/E was ground breaking when the cameras were launched in early 2012. Now, with all the benefits that hindsight brings, perhaps we can all see that fact alone should have alerted us to wait a while. To wait for a better view of what the issues were going to be.
Wait for the Compromising to be Over
For me it was enough that there were two versions of the D800 launched at the same time. I've never been a fan of this-one-or-that-one products, as history has proved that when a company produces twins it is because it can't get something right or can't make up its mind. It annoyed me when Nikon used to produce H and S versions of its pro-end bodies, offering either resolution or speed. I knew that what we all wanted, and would eventually get, was both. Tandem models will always amalgamate, then into X cameras, and now into the D810.
To read the rest of this article please go to www.dpreview.com