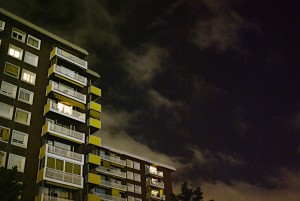 If you have a picture you've already taken that has slight converging verticals the effects can often be corrected using the features contained in a number of popular software applications. The tool you should be looking for is usually called 'Transform', which will probably have sub sections that will be called something like 'Perspective' and 'Distort'.
The idea is that the whole image is selected and then the top is stretched horizontally to counteract the inverted V shape of the building. This is a quick and effective solution to convergence in any direction, but users need to be
realistic about what can be achieved before image quality suffers to badly. Obviously pixels are being stretched and made larger in one part of the image, and although the image will remain the same size detail resolution in the stretched part of the picture will suffer. If this area is mostly sky you don't need to worry too much, but the stretch may be quite easily seen in areas of more fine detail.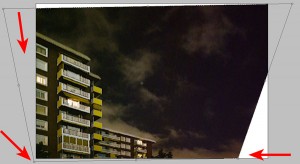 As this is the case only minor effects should be attempted, but the advantage of the method is that you will end up with a larger image than you would using the cropping method. In this example I have used a picture that is just too distorted to be able to correct easily, so you can see just where the limits are. The perspective is not only looking up, but also twisted. The correction is almost there, but the final image has a strange look to it.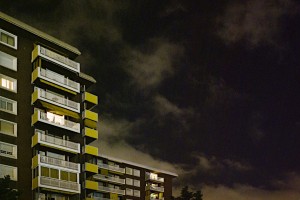 Of course, the method relies on you having a software application that provides a 'Transform' tool. If yours doesn't there is a free download application called GIMP that does – it is also a very good general purpose imaging application that offers an enormous amount of control.
Shot with Samsung GX10, with Rikenon 28mm f/2.8 lens. Exposure 1/4sec @ f/2.8 ISO 1600


To see more of my pictures
visit my photo galleries site
at www.damiendemolder.com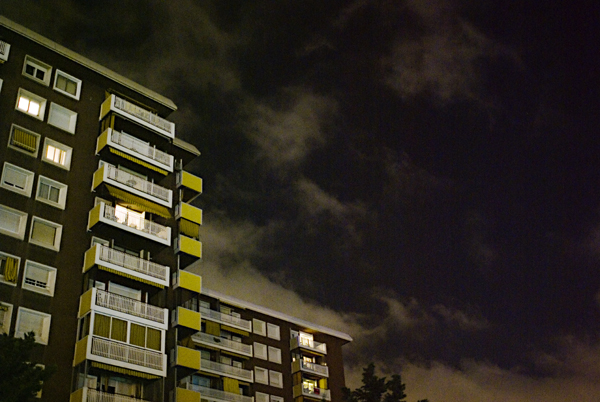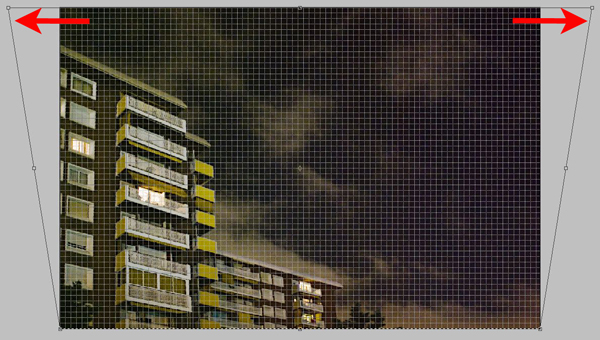 You can find the 'perspective' tool in Photoshop by clicking on 'Edit' and then 'Transform'. I have overlaid the image with a grid screen to help me to get things straight. This is hidden under the 'View' menu, after which you need to select 'Show' and then 'Grid'. You can set the preferences for the grid – such as the spacing between the lines – in the main 'Preferences' menu.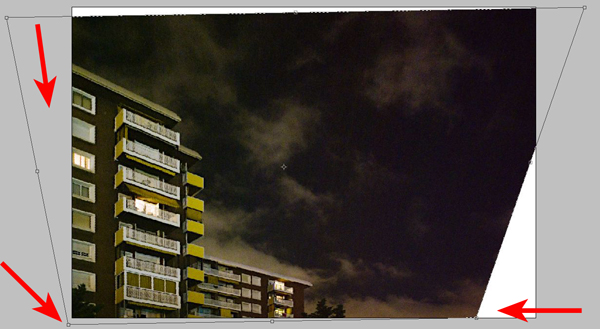 'Distort' is also under the 'Edit>Transform' menu and can be applied without having to finish the 'Perspective' adjustments. I needed 'Distort' Here as the camera was not square-on to the subject, so we have a twist as well as converging verticals. I've pulled the top of the image out and pushed the bottom left in and the bottom centre to the right. It is almost a rotational movement. Obviously the adjusted image now has chunks missing from its corners – some cropping will be in order.