Recognise the importance of colour • Use ambient colour casts to demonstrate atmosphere • communicate emotions to your viewers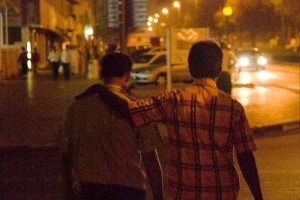 What we see and what the camera sees is not always the same thing. Our eyes adjust indoors to the yellow warmth of domestic light bulbs, so we hardly notice they're light is not daylight, but film can only record what is there. Thus if you shoot with film indoors at night you get very yellow pictures.
Digital cameras have a way of compensating for the colour of different light sources, so you can take the yellow out of the tungsten bulbs in your dinning room, and the green out of the fluorescent strips under the kitchen cabinets. The light on an overcast day can have some warmth applied to compensate for its blue-ness, and there is even a custom setting that can be used to deal with the oddest coloured light you could come across.
White balance control is a brilliant thing, especially the custom setting, and is, I'd say, one of the best features digital photography has given us. Being able to record colours accurately under different light sources is a dream for professionals and amateurs alike.
There are times, though, when the colour of the light provides atmosphere, and we should not forget how important this is to us. We turn the lights down low, or light candles, to create a romantic atmosphere at home because we like the warmth of this kind of light. The blue haze of a cold day lets us know it's cold before we've even gone outside, so removing the cast with white balance settings can actually produce a false idea of what the day was like.
In the shot shown here I wanted to keep all the colours of the street in the picture, as they are half of the attraction. In any case, no single setting could have compensated for such a wide range of light sources. I set the camera to the daylight setting – the one I use almost all the time – and let the colours live.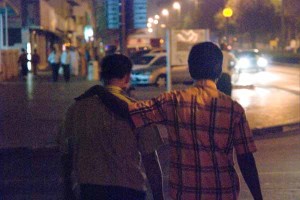 In the second example you can see what the shot would have looked like had I used the tungsten setting. The composition is still there, and there are hints of the warmth of the light, but the blues and greens have cooled the atmosphere too much, and I can't feel the heat of the Dubai night any more.
Colours play a massive part in our life – we all have strong reactions to colours and we associate meanings to all of them. Would you drive a pink car, wear a bright blue shirt to a funeral or feel cosy in a fluorescent green room? Appreciate how much of a part colour plays in our responses and our emotions, and use it in your photography. Don't automatically kill colour casts from artificial light, or that which is created by certain weather conditions unless colour accuracy is important to what you are trying to do. When atmosphere is important use those colours, so those who look at your pictures have double the chance of understanding what it was like to be there.
Nikon D80, 18-70mm f/3.5-4.5 set at about 70mm.
ISO 3200 1/20sec @ f/4.5

To see more of my pictures
visit my photo galleries site
at www.damiendemolder.com

Interesting?
A load of rubbish?
I won't know whether this post is any good unless you leave a comment. Is there anything else you would like to know? Should I be adding anything, or leaving out?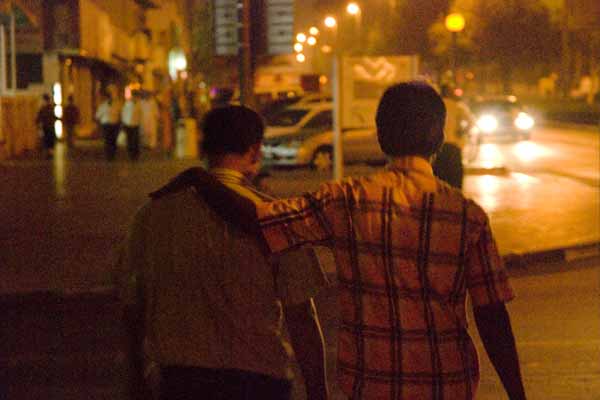 Daylight white balance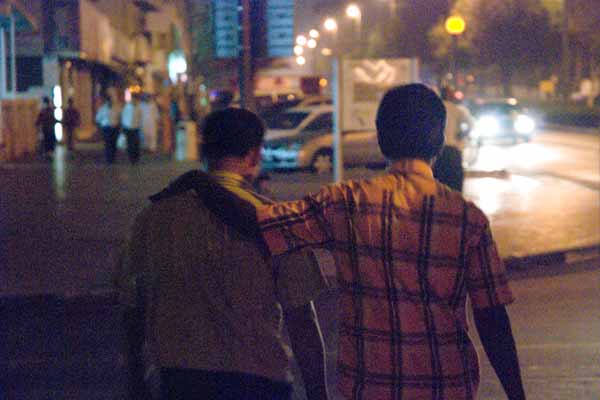 Tungsten white balance