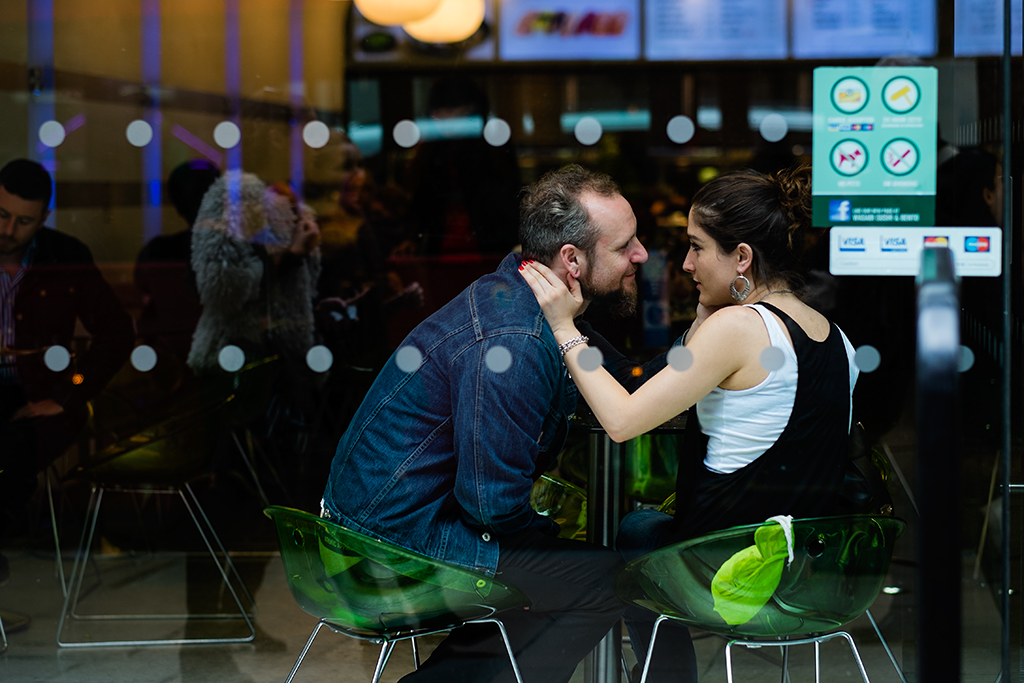 What's the best camera for street photography?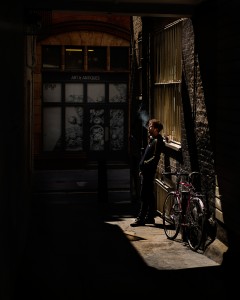 When we consider what might be the best kind of camera for street photography we should think less about ultimate image quality and more about a camera that is small, discreet and quick to operate. The best camera for this kind of work will be one that doesn't make you stand out, doesn't draw attention to you and which allows quick access to the key settings you will need to find when out in the thick of the action.
There are a number of basic choices to be made and different camera types to consider.
Are DSLRs good for street photography?
Most people who have been taking pictures for some time will already have a digital single lens reflex (DSLR), as this is the most popular type of camera among enthusiasts and professionals. A DSLR has what is called an optical viewfinder, which is the window on the back of the camera that allows us to see through the lens, and each model has a range of lenses that can be fitted and exchanged.
The benefits of a DSLR for street photography
The benefits of DSLRs for street photography centre mainly around their speed and the range of accessories and lenses that each model will be compatible with.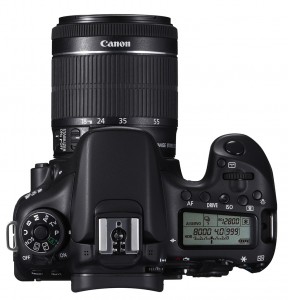 At the moment all DSLR focusing systems are faster in real-life use than other camera types. They track moving subjects more easily and find subjects in low light more quickly. Other camera types are catching up, but for now at least they are still behind especially when it comes to subjects that don't keep still. On-sensor contrast detection systems, as used in compact and compact system cameras, are more accurate, and can be faster, when shooting still subjects but they can't compete when the subject is moving or light levels are low.
As DSLRs have been around for longer than other types of interchangeable lens cameras, there is a greater choice of lenses in the range of each of the manufacturers, as well as a host of excellent quality lenses from independent makers – such as Sigma, Tamron and Tokina.
All DSLRs have an optical viewfinder, which offers a clear view of what you are photographing. In bright conditions a viewfinder is easier to use than the rear screen of a camera, as these can overpowered by reflections.
The reasons you mightn't use a DSLR for street photography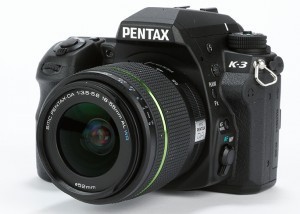 The main reason you might choose not to use a DSLR for street photography is that these cameras are generally more noticeable than types that are smaller and less 'professional' looking. When you wave a DSLR at a stranger he or she will be more inclined to see you and assume you are a professional than if you were holding a small camera. This doesn't have to be a problem, but DSLR users will be more conspicuous on the street purely because of the way the camera looks. DSLRs become more conspicuous when they have large zoom lenses fitted, but with a reasonably small body (they do exist – EOS 100D for example) and a small lens the DSLR user can blend in effectively too.
Going back to viewfinders – although an optical viewfinder makes it easier to compose an image in bright conditions than a rear screen does, they don't offer nearly as much information as a rear screen. They don't allow exposure preview, demonstrate the effect of white balance settings, or display menu options for scrolling and changing.
Are DSLRs good for street photography? Summary
While there are positive and negative points concerning using a DSLR for street photography, they are rather negated by the fact that most enthusiasts already own one, and only the particularly keen photographer will buy a separate camera system specifically for street work. If you are a DSLR user you can make fantastic street images, just you will stand out a little bit more than those with smaller cameras.
Continues on next page…
Book a street photography workshop with me here.