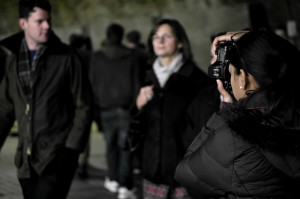 Student gallery from one-to-one photography courses
The gallery shown here is made up of pictures taken by students during Damien's one-to-one photography courses that are tailored to meet the specific needs of each person, whether they are complete beginners of more advanced photographers. Each student is asked to load his or her best three shots from the day, and visitors can add their complements in the comments section.
These pictures will give prospective students an idea of the sort of quality they can hope to achieve by the end of the day. Remember those who come on this course are of very mixed experience when they arrive, but they all go home having learnt many new things.
This is an intensive learning course and Damien packs in a lot in the single day. Students get time to create their own work and express themselves as individuals, as well as considering the help and advice that Damien freely gives.
'[nggallery id=2]'
If you have been on this course please feel free to add three of your best pictures from the day, using this uploader below. Size your images to 800 pixels in the longest dimension first.
'[ngg_uploader id=2]'