Street photography –
long shadows and shooting at night
An evening shooting by the light of the setting sun, and then the multi-coloured lights of the city after dark
£180 How to book
Join Damien for an evening of photography by the light of the street lamps and shop windows. Starting as the sun falls in the sky to create those magical long shadows and then working into the dark with the orange of the city streets and the multi-coloured lights of neon displays we'll catch the varied and romantic atmosphere of London at night. Damien will teach you how to spy a good subject to start with, and then we'll explore exposure and white balance as well, of course, as composition, timing and communicating the emotions of a world after dark.
As with the daytime street classes, these night shoots are about learning and being taught. Damien will spend time with each participant and will ensure that you get the attention, information and inspiration you need to create stunning images.
Who is it for?
As there is such a high degree of one-to-one time on these courses they will suit photographers of any ability and experience. You may have just bought your first camera or you might have been taking pictures for years, it doesn't matter. Members of the group are encouraged to learn from each other's unique vision as well as from the instruction and guidance that I will deliver.
Broad itinerary
The itinerary for the evening will depend on a number of factors, including the weather, the time of year and what is happening in London at the time (road works, building refurbishment etc). In broad terms though, we will meet-up before sunset, usually around 4pm, and then, after a brief chat about the shoot and what everyone expects and wants, we'll visit a number of locations to talk through the ways in which they can be photographed.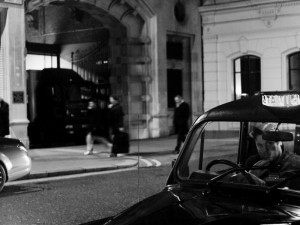 There will be a brief stop for a snack and then the group will work on until about 9pm when we retire to review the pictures taken during the event. This is a group review session during which group members get the chance to see how the others tackled the same tasks. It is always amazing to see the range of different angles and viewpoints, and it's often surprising to see who comes out with the best shots. It's not a competition, of course, but beginners sometimes get great satisfaction from their shock high-ranking and success.
In all though these are fun events devoted to learning something new about something you enjoy very much. There is no pressure, and advice and guidance are given in a very friendly and supportive way. There is no such thing as a stupid question, and I'm more than happy to discuss basic concepts, kit choice, photographic techniques and advanced practice.
I run these courses frequently. Using the calendar in the top right of the page you will be able to see on which day of each month there is a course. Click the date to see the details and if you'd like to book email me. I'll be able to tell you whether the course you want is available, and give you payment instructions.
Places available for these dates:

Thursday 11th December 4pm -10pm in Central London – Sold out

Thursday 29th January 2015 4pm-10pm in Central London
Thursday 12th February 2015 4pm-10pm in Central London
Follow Damien on Twitter and on Facebook