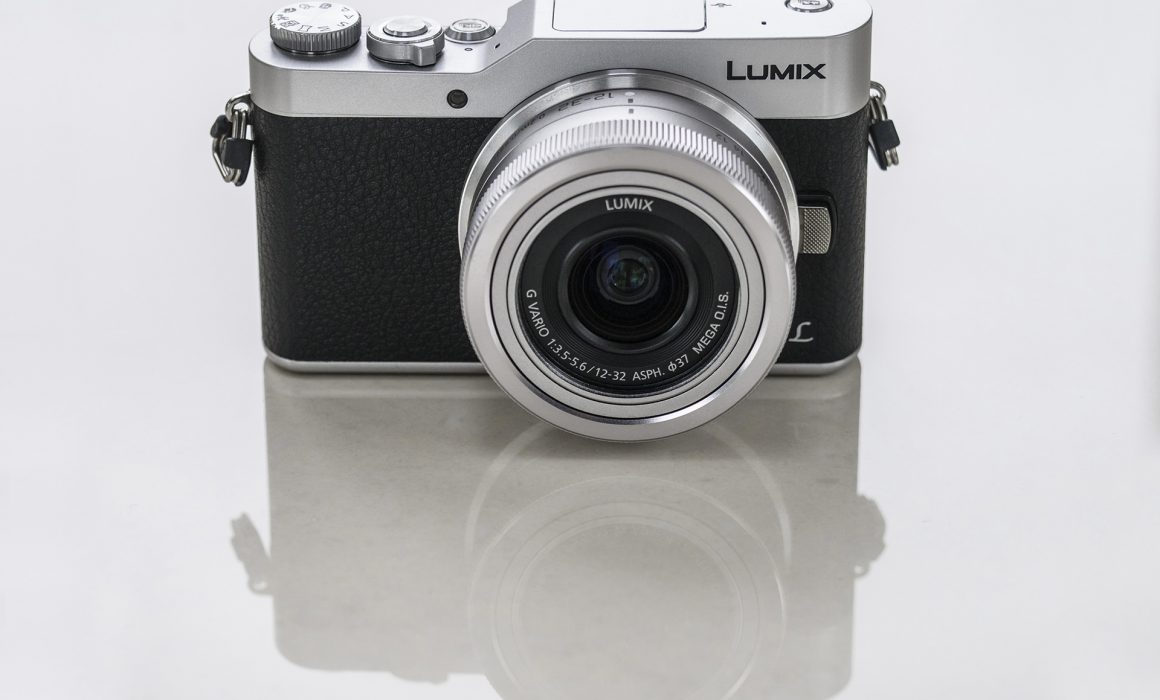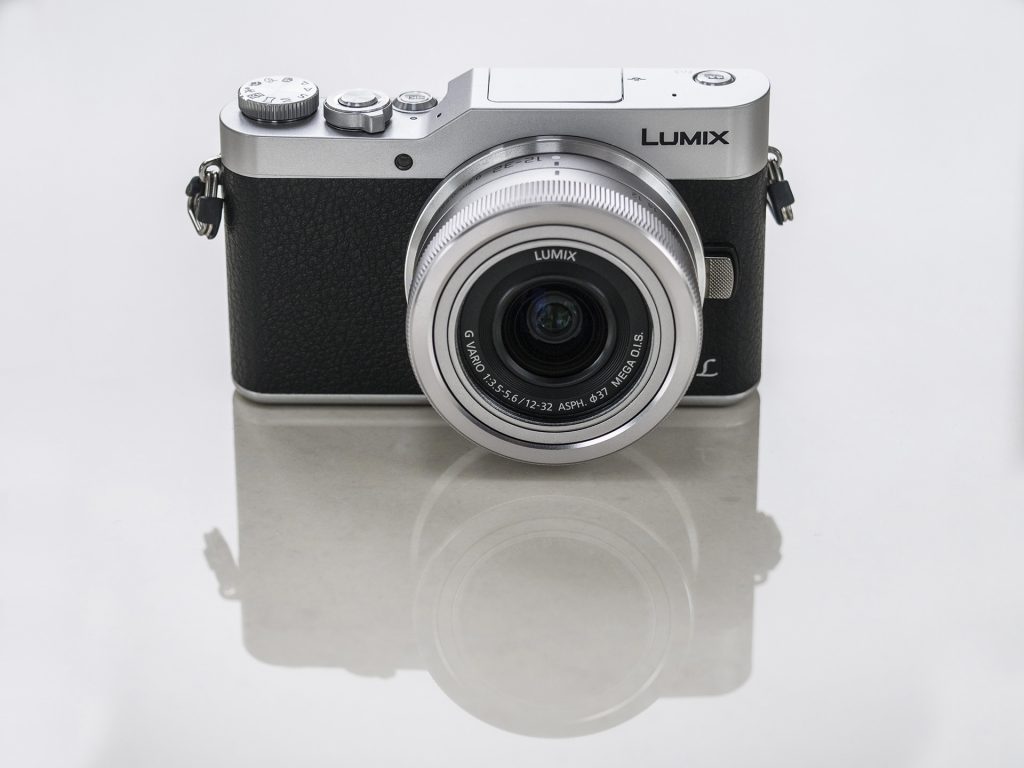 The principle attraction of the micro four thirds system, and compact system cameras in general, is that its products are small, light and highly portable – and none come smaller, lighter or more portable than the new Panasonic Lumix DMC-GX800. While the Lumix DMC-GH5 is getting all the limelight in some most circles I've been paying attention to this little pocket dweller as its inconspicuous size makes it an ideal street photography camera and a perfect travel companion.
I've been a fan of the GM series since the DMC-GM1 came out in 2013, and was pleased to see the DMC-GM5 bring much better handling and a viewfinder to the same form factor just a year or so later.  While this new model doesn't continue the family name, as it now conforms to a more simple model ranging structure, it is in fact very much out the same womb as the GM models and the company's more recent GF7.
I have been using an early sample of the DMC-GX800 for a few weeks and am able to make some general comments on what users should expect when the final models go in sale. The body I was using is not a full production version and the firmware isn't final, so I can't determine how good final image quality or performance will be when sales start. I can go over the feature set though and discuss my experience of using the camera, but pictures are only shown at a very reduced size to comply with Panasonic's conditions.
Specification
Like most micro four thirds cameras the Lumix DMC-GX800 has a 16-million-pixel sensor and, as is now the modern way, it uses it without a detail-hindering low pass filter. When Panasonic launched the DMC-G80 it claimed not using one of these filters increases resolution by 10% – something I found no reason to dispute at the time, and again in this case. By and large the DMC-GX800 has standard specification for a Lumix camera and offers most of the settings and features you'd expect from a mid-range body, with only a few exceptions.
The camera offers the same electronic first curtain shutter option that was introduced in the DMC-G80 (and the Nikon D810 before that) but as the DMC-GX800 only has a single curtain shutter it can't offer full mechanical shutter. The presence of a mechanical second curtain is all that's required to prevent rolling shutter banding when shooting under fluorescent lighting, and the top shutter speed of 1/500sec will tackle most fast moving subjects traveling across the screen without distortion. The electronic shutter can manage exposures of up to 1/16,000sec, while the mechanical end deals with those longer than 1 second – all the way to a timed 60 seconds.
A T setting allows the shutter to remain open for up at 120 seconds with a press-to-start/press-to stop action of the shutter release or the button in the smartphone app. The lack of a full mechanical shutter means the maximum flash sync speed is 1/50sec. Flash isn't a big feature of the camera though, as it isn't part of the company's wireless system and the pop-up built-in unit has a guide number of 4m @ ISO 100 (8m @ the camera's base of ISO 200).
The absence of a viewfinder isn't something that bothered me even when using the camera on bright days in Thailand but I know not being able to look through one will put some people off. I rarely use a viewfinder as composing on a rear screen is so much more effective.
Although this model does seem positioned for the entry market we still have 4K Photo and 4K video at 30/25/24p. Full HD video is available at 60p, though the lack of mic and headphone sockets will prevent serious movie makers from getting too excited.
A pretty surprising feature is the 10fps maximum drive setting (electronic shutter mode and AF-S/M), which I really wasn't expecting.  The handbook doesn't specify the burst depth, but I found that three seconds of raw files are possible and about eight seconds when JPEG-only is set.
This is also the first time Panasonic has introduced a Lumix G camera that takes micro SD cards. I wasn't such a fan of this particular aspect of the camera at first, but in use it has made no difference at all and I was able to buy a 128GB card that kept me in business for the whole time I had the camera.
The USB charging was also not especially welcome at first, but I found the battery is the same as that used by the GM models and the GF7 so a physical charger is available. Also when away from home I was able to use the RavPower lithium ion portable charger that I use for my phone, which in fact proved a massive benefit and added more flexibility to the way I could ensure the camera was powered.
Handing
As well as adopting the GX name the DMC-GX800 has also taken on enough of the GX styling for it to be obviously part of a system that includes the DMC-GX8 and the DMC-GX80. The step-down top plate delivers a sense of rangefinder styling borrowed from screw-fit Leicas, which makes the camera quite smart looking. The top plate is reasonably clear, showing only a mode dial and a pair of function buttons that are dedicated by default to 4K Photo features.
I was a bit disappointed to see the old GM1 rear control wheel reinstated instead of the ring of four buttons used on the GM5, as the wheel was just too difficult to turn without pressing it. Fortunately though, Panasonic has come up with a much better design with greater resistance, so the wheel turns when you want it to turn and presses only when a press is needed. It actually works very well and allows selection and adjustment from the same place without the need for a further control wheel or dial – so in fact is a faster solution than that offered by the GM5.
The rear of the camera is remarkably empty of buttons, with only a Quick Menu button, the display button and the video red button. I rather miss a direct ISO button and spent some time using the tabbed function menu on the touch screen. Opening the tab and selecting the ISO icon though is frankly a bit fiddly so instead I re-assigned the top plate button (Fn3) that comes loaded with Post Focus to be my ISO control as I was certain I'd want to alter sensitivity more often than I'd need Post Focus or Focus stacking.
The camera features a good rear screen that is clean and detailed. It has a single hinge so that it can flip upwards so it can be seen from the front of the camera when a selfie is required. I generally prefer a vari-angle screen and one that can flip so the glass surface can safely face the body for storage, but this one is fun to use and flipping it all the way up automatically activates some selfie modes – such as the self-timer and face detection. I'm not a big selfie fan, but did find the flip-up screen and count-down features useful for taking pictures of me and my wife while we were away on holiday.
Although the control buttons and dial on the camera are small they aren't fiddly, and even real men with big hands will be able to access all that they require. There are enough external buttons, when you customise, for everyday use, and the touch screen Quick Menu isn't so small that it can't be used reasonably quickly.
My only issues with the design came when trying to mount the camera on a large tripod plate that clashed with the wider diameter barrel of the fast aperture Lumix lenses. Also the rear screen needs to be lifted a little to prevent it becoming stuck in position should the tripod plate protrude beyond the back of the camera.
Some small cameras have such tiny controls that they become very difficult to use to the point where the functionality of the camera is hindered. I'm pleased to say that isn't the case with this particular model, and that the camera is perfectly useable and all the features you'll need to access on a regular basis can be got to with ease.
Performance and image quality
I can't go into very much detail here as the firmware in the camera I was using was clearly not finished. Some of the post-processing features didn't work, so I wasn't able to use the in-camera raw processing to work my images – so these are all JPEGs shot simultaneously.
Generally I found that the AF system is pretty quick. It isn't as fast as the DMC-GH5 but the adoption of Panasonic's DFD focusing system makes it a good deal better than the DMC-GM5. It works well in low light when your exposure is good and I found it able to track moving subjects with some success. Metering and colour rendition are much as we'd expect them to be in the Lumix G camera, and I was very happy with both.
I'm not sure which sensor Panasonic is using in this model, but the image quality seems very similar to that from the DMC-G80. The naked sensor benefits from not having a low-pass filter and only on a few occasions did I notice any moiré in distant detail. Noise performance is OK, and about on a par with what we expect from Micro Four Thirds cameras, though Panasonic appears to have done some work on to remove colour noise from the highest ISO settings, while JPEGs are quite smoothed beyond ISO 6400. We shall have to wait for Abobe to update Camera Raw to see what we can do with the raw files, but even without the benefit of shadow and highlight controls in the in-camera raw processing I can see that dynamic range is characteristically good.
Conclusion
I was pretty disappointed when I heard that the GM series was discontinued in most regions as I love the portability those models offer while they at the same time still provide the same sensors as the larger cameras and access the same lens range. The GM cameras though represent the last generation of Lumix in that they lack the DFD focusing and 4K Photo features that for many people define the attraction of the latest crop of bodies. This new model addresses those issues nicely and brings the miniature G bodies right up to date with specification, sensors and features. From my experience so far the camera is great and its size presents no need for compromise in any quarter. The top mechanical shutter speed of just 1/500sec meant I had to be more aware of which mode I was in though, and once I'd reassigned a function button to give me direct access to ISO I was really very happy.
It is common practice for small DSLRs and CSCs to be presented as beginner cameras purely because of their size, and to enable a price suitable for new photographers some features are skimped on or left out. I'd be happy to pay more for a camera with this body form but with a 20MP sensor, in-body stabilisation, a wireless flash system and a full mechanical shutter. In many ways you create your own customer base for any particular product when you decide what that product will be able to do. The Lumix DMC-GX800 performs well enough and offers enough to keep most people very happy, but it a high spec model with a metal body and luxury features that have the ability to surprise and delight would be even better. I can't think of any logic connection between small cameras and low price or entry-level photographers. Small cameras are for people who like small cameras because they suit their chosen photographic subjects, and for the most part this one suits my favourite subjects really rather well – street, travel and portraiture.
To see all the pictures from this shooting experience please see my Panasonic Lumix DMC-GX800 gallery and for more information see the Panasonic's own Lumix DMC-GX800 web page.