Using filtration in male portraiture • channel mixture conversions • shooting in colour for a black and white result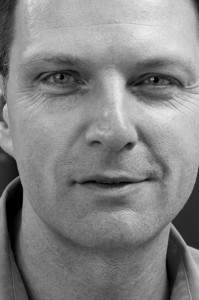 We automatically think about using channel filtration to create black and white images when we are shooting landscapes, because we are all used to the idea of fitting filters for this type of subject. The reference pictures that stick in the mind that demonstrate what filters do to monochrome images – the deep black skies and fluffy clouds of the red filter – are generally landscapes in which we can see how blues darken and green grass lightens. In fact, you probably wouldn't shoot a black and white landscape without thinking about filtration.
We don't associate lens filters with portraiture in the same way, unless warming or adjusting a colour picture, but sometimes red filters are used to reduce the effects of skin blemishes. With this in mind when converting a colour portrait image to black and white I often use a red channel bias in Channel Mixer (Image>adjustments>channel mixer) to lighten the redness of spots, skin patches and veins close to the skin surface. This looks great for women, as it can leave a flattering facial glow as well. But it really doesn't look macho enough for portraits of men.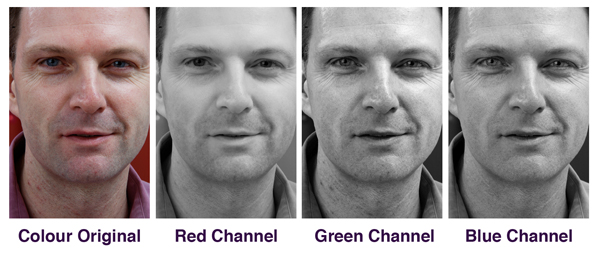 I have found the channel that delivers the more manly effect is the blue channel. It adds depth to the skin and presents a more tanned, or weathered, look (I know, but you can still see it in black and white!). The blue channel makes men look stronger and more heroic, which I think is what most men prefer. And the deeper and more complex shades of this kind of conversion provide the ideal base for adding a colour tone too. There is so much more grey in black and white images converted using the blue channel that toning and staining colours have much more impact.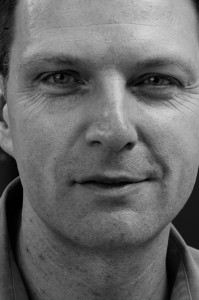 If you find a blue channel conversion produces too strong a result remember that you don't have to use it on its own. My favourite channel of all is the green channel, as it has lower contrast and better sharpness than red or blue, and I like to mix it in with the others to rein in any over-blown effects. Try mixing 50% green and 50% blue for a more restrained image.
Obviously to make use of these effects and options you need to be shooting your portraits in colour. I find that shooting everything in colour gives me the most flexibility, so I shoot in colour even when I know I will only want a black and white final result.
Nikon D40 with 55-200mm f/4-5.6G IF-ED AF-S DX at f/16 and ISO 200, with Bowens flash heads.
See my other recent posts here

To see more of my pictures
visit my photo galleries site
at www.damiendemolder.com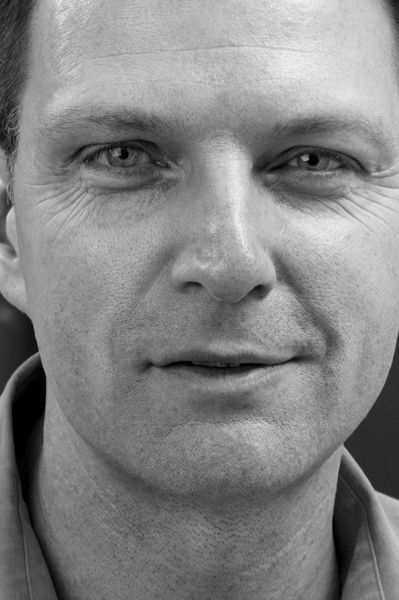 The final version of the portrait convertedto black and white via the blue channel.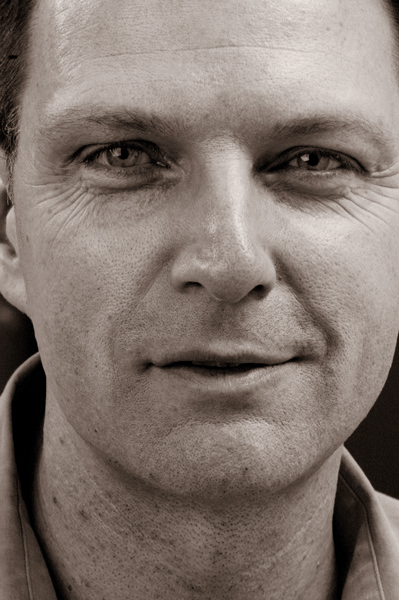 The deeper tones of the blue channel conversion make a better base for accepting sepia and other colourised effects.